On Friday, April 9, 2021, Cleora School held their very first 3D Archery Competition for the 5th-8th grade students. It was an amazing time and the students did a phenomenal job. A special "Thank You" to Coach Eddie Green for creating, organizing, and running the event. We would also like to say "Thank You" to the many volunteers who helped make this a huge success. It could not have been done without you. We are excited about this event occurring annually and growing!
Be sure to check out all the action pictures HERE!
Congratulations to our Champion Jude Reed and our Runner-Up Kadynce Taylor !!!
We are PROUD of all the Cardinal students. Great Job!!

Below are the "Final 6" who qualified for the "Shoot-off." Pictured L-R:
Jude Reed, Coach Green, Dasan Youngbear, Kadynce Taylor, Septembre Barfell, Marley Ackerson, Noah Carson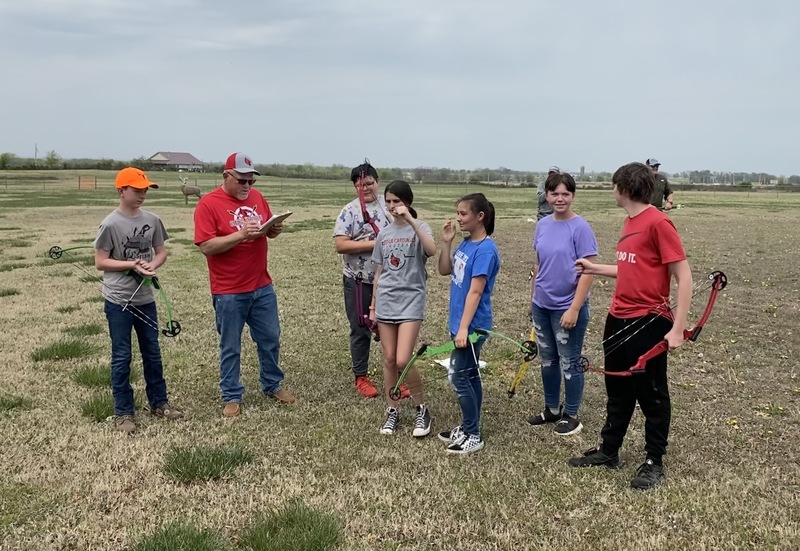 A special "Thank You" to Representative Josh West for being one of our group leaders!
Pictured L-R: Cheyenne Frost, Jace McCleary, Representative Josh West, Peyton Goodyeon, Landon Herchkorn