Hello Cardinals! We WILL BE HAVING SCHOOL tomorrow, Friday, February 3rd. We are excited to see everyone back!! Again, school WILL BE IN SESSION tomorrow. See you in the morning!

Good evening. Many of our back roads & neighborhood roads are still unsafe for our buses and students to travel. Therefore school will be CLOSED again tomorrow, Thursday, February 2nd. We want all of our Cardinal family to stay safe. We hope to see you on Friday.

Due to the continued inclement weather and unsafe roads, there will be NO SCHOOL tomorrow, Wednesday, February 1st. Please stay warm and safe.

Due to the continued inclement weather and deteriorating roads there will be NO SCHOOL tomorrow, Tuesday, January 31st. Have a good evening and stay safe.

Out of an abundance of concern and to err on the side of caution, there will be NO SCHOOL today, Monday, January 30th. This will be a "snow day" and there is no virtual work. Thank you.


The Acts 29 after school program is canceled today. There is no Acts 29 program today.

We ARE HAVING SCHOOL today, 1/25/23. We can't wait to see everyone!

Follow up reminder: NO SCHOOL tomorrow, January 16th.

**REMINDER** No School Monday, January 16th. Martin Luther King Jr. Day.

Our annual Christmas Program is tomorrow night, 12/15/22, at 7:00 pm. We hope to see you there!

Our Christmas program is next Thursday, December 15th, beginning promptly at 7:00 pm. All Cleora students must arrive no later than 6:45 pm & go directly to their classroom. 1st-3rd graders must arrive by 6:30 pm for their special performance. We are excited about this year's program & we hope to see everyone there!



Reminder: Today is "Favorite Flannel Shirt" day for our December Dress Up day…and it's FRIDAY!!

Just a reminder that tomorrow starts our December Cheerful Dress Up days. Tomorrow is Holiday Socks!!

We are offering an online store for CLEORA CARDINALS gear/apparel. The site will close 12/11/22. To view and order just click the following link or scan the QR code. This is not a fundraiser. It's just an opportunity to get some new Cleora gear to our families. Go Cardinals!
https://stores.inksoft.com/WS78589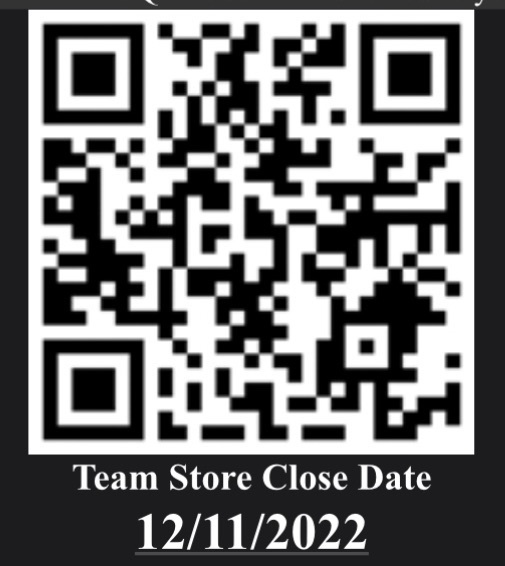 We would like to wish everyone a Happy Thanksgiving! We hope you enjoy your break next week and are able to spend it with family and friends. We look forward to seeing everyone back on November 28th!!

Tonight's 7/8 grade basketball games have been canceled by Kenwood due to potential weather concerns. Games will be played Thursday at the same scheduled times.

Today is a day we honor the men and women who served and are serving. We thank them for their courage, dedication, bravery, and hard work. We also thank the military families for their support, resilience, and sacrifice. It's because of each of these people that you and I can enjoy safety and freedom. God bless every Veteran and their families and God bless America!