Follow up reminders: -No School Friday 2/18/22 -Virtual/Distance Learning day Monday 2/21/22 as a make up day. Please enjoy your weekend!!

Hello, we have 2 important announcements: 1- We will have a "snow day make-up" on Monday February 21st to cover last Friday's snow day. This make-up day will be a virtual distance learning day. Students will not report to school, but will be expected to log on to their virtual classroom and complete their assigned work. Full details will be sent out by their teachers prior to this date. 2- We will be having our BOOK FAIR next week Feb. 14-17. Students will be given opportunities to purchase books and other items each day. On Tuesday evening, Feb. 15, we will have a "Parent Night" during our P-T Conferences. From 3:10 pm-6:00 pm parents and their children can come to the book fair and purchase books together. We hope you will join us!!

We will be hosting a celebration "send-off" for our 7/8 girls basketball team tomorrow at 1:45. We welcome anyone/everyone to come out and wish them well as we send them on their way to STATE! It's always a great day to be a Cardinal!!

Congratulations to our 7/8 girls basketball team! They are the ORES North Area CHAMPIONS and are headed to the State Tournament!! GO CARDINALS!

SNOW DAY!! NO SCHOOL Friday 2/4/22. Enjoy the snow, stay safe and warm.

Thursday (Feb. 3) will be another Virtual Learning day. Please make sure your child follows the instructions sent home, connects with their teacher and completes assigned work. If the predicted weather arrives and road conditions remain hazardous, Friday (Feb.4) will be a regular snow day. An update will follow by tomorrow to confirm Friday's decision. Please stay warm and safe! Thank you.

Due to the forecasted incoming weather, we have decided to err on the side of caution & transition to Virtual Learning for tomorrow, Wednesday. If conditions are still bad for Thursday we will do a virtual learning that day as well. If conditions remain for Friday, it will be a true snow day, no school. I will follow up with an updated notification tomorrow to confirm our definitive plans for those two days. I hope you stay warm and safe and are able enjoy the snow!

CONGRATULATIONS to our 7th/8th Boys Basketball team for their WIN today in the first round of the ORES Playoffs! They Beat Lowrey 21-20. On to the next round!!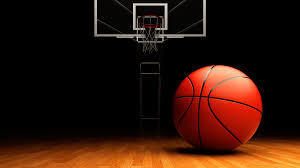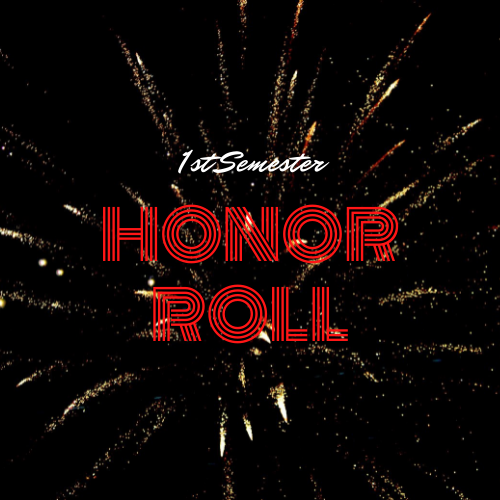 The 5th-8th grade basketball games for tomorrow, 1/18/22, have been canceled by Commerce due to COVID situations.

**REMINDER** NO SCHOOL Monday January 17, 2022. MLK Observance.

We are relaying a message on behalf of the Acts 29 after school program: There is NO Acts 29 program today. Students will go home after school their normal method (bus/parent pick up). Thank you.

Christmas Program reminder…we look forward to seeing everyone tomorrow night at 7:00 pm

Reminder: The Cardinals Care program is still accepting new winter clothing donations for their clothing drive. Please drop off at the school office by 12/3/21. Thank you.

We are partnering with a small group to organize a Winter Clothing Drive. The goal is to collect New "winter type clothing type items" (See attached flyer for ideas & full details). Collection bins are set up at the school office. All donations will go to help keep our Cardinal families warm this winter. Thank you!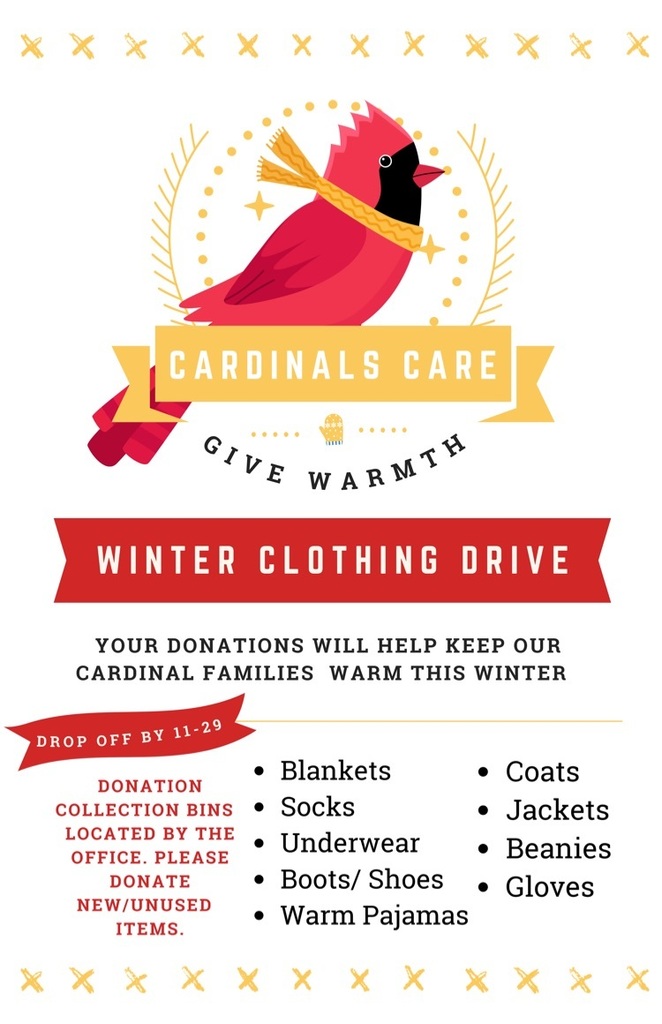 As we begin to wrap up this day, we pause once again to say "Thank You" to all Veterans. We appreciate the sacrifice of the men and women who serve and have served!

It's PIE SUPPER night! Chili dinner at 5:30 & live auction at 7:00. Come early and make time to preview all the amazing items! We have all kinds of items: unique, big, special, baked, packages, baskets, handmade, etc. SEE YOU SOON!

Pie Supper/Chili Dinner reminder. This Thursday November 4th. Chili at 5:30 pm & Pie Auction at 7:00 pm. We hope to see everyone there!!

Pie Supper *CORRECTION* Two weeks from tonight! November 4, 2021