Congratulations to our 6th/7th grade Academic Team for their recent 4th place finish at Regionals. This was among several teams in a multiple division bracket! This placing qualifies them for STATE!! We are now taking 2 different teams to STATE! Way to go CARDINALS, we are proud of everyone involved!!

**REMINDER** NO SCHOOL tomorrow, Friday March 11, 2021. Enjoy your SPRING BREAK next week!!!

CONGRATULATIONS to our 7th/8th Academic Team!! They went undefeated today to take the OJABA Regional Championship!! They are now headed to STATE! We are proud of our students and coaches! Way to represent!!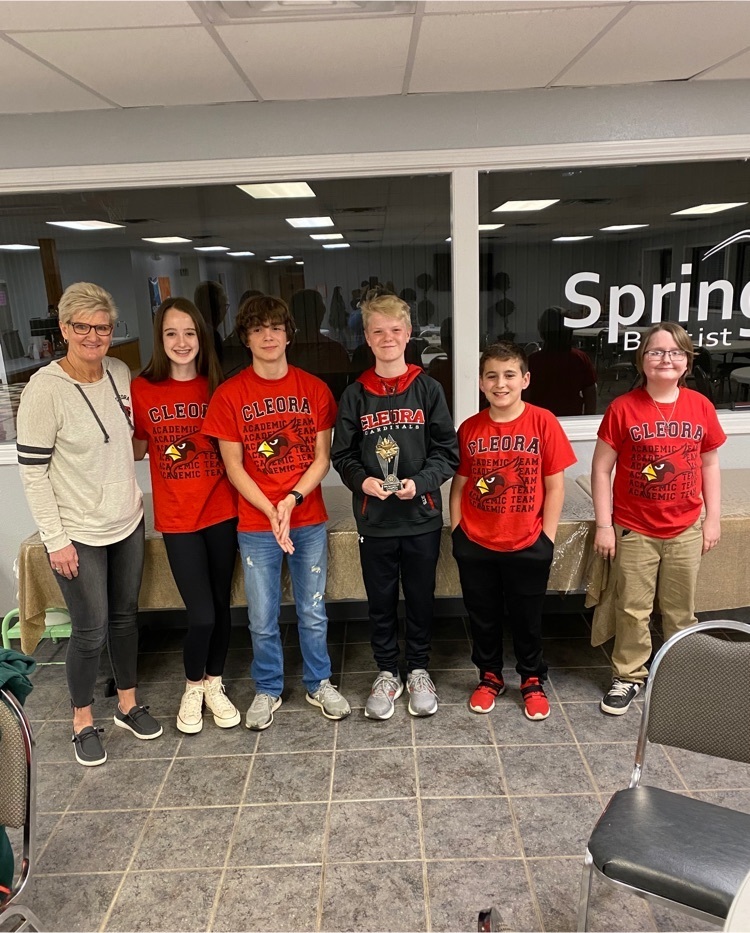 REMINDER NOTIFICATION: 1-Tomorrow is SPRING PICTURE DAY. Pictures will be "proofs" and can be purchased afterward. No Pre-pay. Be sure to dress with color!! 2-Tomorrow is the last day of our BOOK FAIR. Have a wonderful evening!

Cleora Public School has opened Early-Enrollment for Pre-K and Kindergarten students for the 2021-2022 school year. Our Early-Enrollment will remain open until March 31st. A copy of the student's birth certificate, immunization record, social security card, proof of residency, and a CDIB card (if applicable) are needed for the enrollment process. You may pick up enrollment packets at the Cleora School Office between the hours of 8:00 am and 3:00 pm. For further information you may call 918-256-6401. Come join the Cardinal Family!!!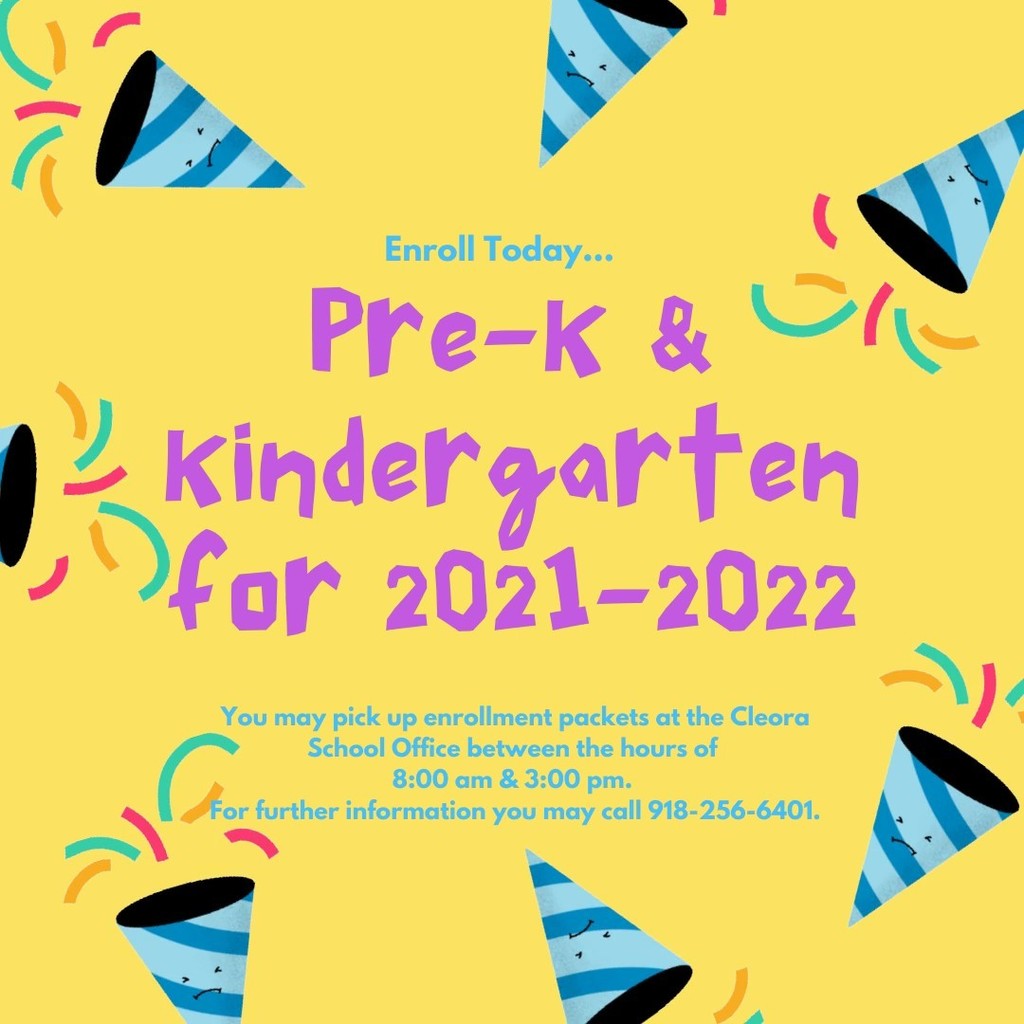 Reminder: Our BOOK FAIR is this week. This is a great opportunity for students to purchase books of their interest for home! Students will have an opportunity each day to visit and purchase from the fair.

**SEALED BID NOTICE** Cleora School is currently accepting sealed bids for a surplus bus. Bus information and bid sheet can be found under the "Documents" tab on our website. All bids must be sealed and received by 3:00 PM March 30, 2021.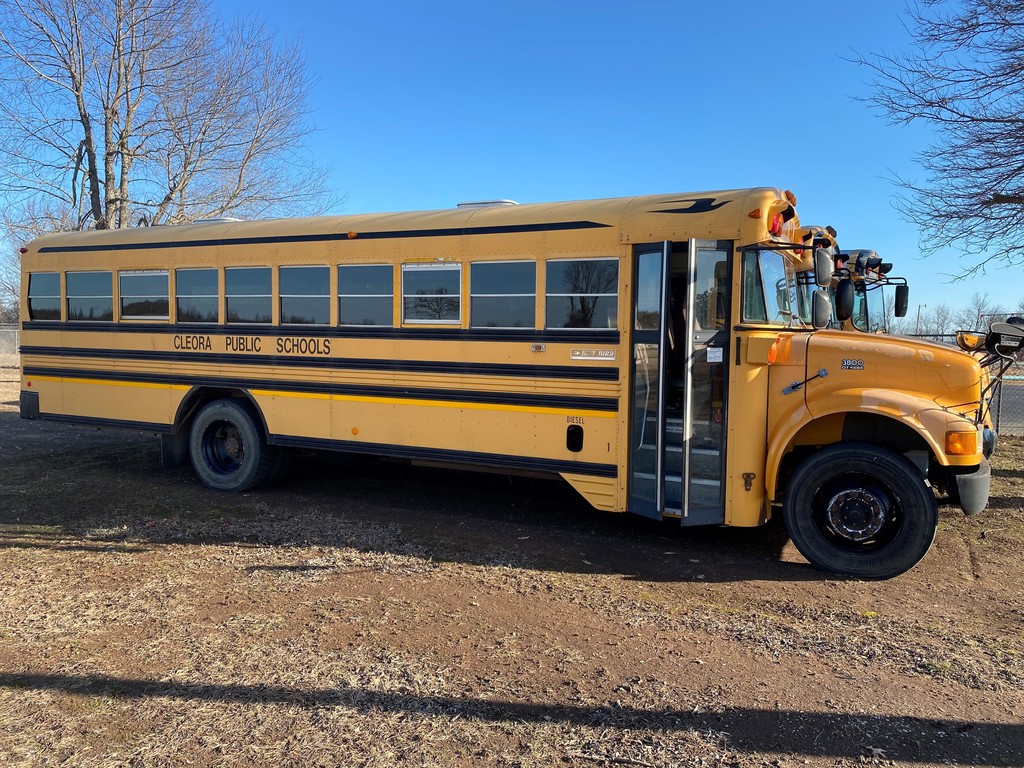 Due to some remaining roads not safe to travel in our buses, we will cancel school tomorrow, 2/18/21. We will use a Virtual Distance Learning day. Please have your child check with their teacher for their schedule tomorrow. We miss our students and are ready to see them Monday!!

School will be canceled tomorrow & we will continue with our Virtual Distance Learning. Roads will be reevaluated tomorrow for any continued improvement before making a decision for Friday. Thank you parents/families for your work with your children during the VDL days! 👍🏼 It is extremely beneficial for them to continue practicing and developing theirs skills in order to decrease any learning loss during extended closures. We appreciate you and your hard work!!🥇 Have a wonderful evening.

School is canceled for Tuesday & Wednesday. Tuesday will be a regular snow day. Wednesday will be a Virtual Distance Learning day. Please make sure your child is logged on and completing their daily work. The rest of the week does not look promising for us, however we will reevaluate over the next day or two before making that call. Should we have to cancel any more days, they will be Virtual Distance Learning as well. Stay safe and warm!! Thank you!

As a reminder, there is no school tomorrow as it is a regular scheduled day off for President's Day. Also, to help you plan for this week, if the forecasted winter weather continues to arrive we could see more canceled in-person school days. IF this occurs our tentative plan will be: Tuesday-SNOW DAY (go sledding🛷 & build a snowman⛄️ !!) All other cancelled days will be Virtual Distance Learning (VDL)📚. Remember for VDL, attendance is taken and work is expected to be completed and turned in. Actual announcements of these plans/days will follow if necessary. Thank you for your understanding and flexibility. Please stay safe and warm!

NO SCHOOL tomorrow 2/11/21 however we will continue with our Virtual Distance Learning. Teachers will be in contact with their students through their regular platforms throughout the normal school hours. Student work will be assigned, monitored, & completed, as well as attendance recorded. Thank you for your support with this. As a reminder we will also be out of school with NO virtual learning on Friday (2/12/21) & Monday (2/15/21). We hope weather conditions improve so we can be back together on Tuesday! Please stay safe and warm!!

School will be cancelled tomorrow, however we will shift to Virtual Distance Learning. While our roads are in good shape, it is the concern for the uncertain forecasted inclement weather for tomorrow that made this a tough decision. I wanted to give our families as much heads up as possible and in times like these always err on the side of caution and keep everyone safe. Teachers will be interacting and available tomorrow during normal school hours through Google Classroom, SeeSaw, and other communication tools. Student attendance will be taken and they will need to log on, communicate, and complete work through the computer and for some through paper packets. This will be like our original virtual days we had back in the fall semester. I hope to see everyone back on Thursday and I hope each of you stay warm and safe! Thank you have a good evening!

NO SCHOOL tomorrow 2/09/21. This is a regular cancellation. If the weather causes us to be out any other days this week we will have virtual/distance learning on those days. A follow up announcement will be made if necessary. Virtual Parent-Teacher conferences will continue as scheduled tomorrow evening.

Virtual Parent-Teacher Conferences are next Monday & Tuesday. You should have received your scheduled day/time. If you have questions please let us know. There is NO SCHOOL Friday 2/12 & Monday 2/15. Enjoy the 4-day weekend!!

Congratulations to our 4th & 5th grade Archery Team for placing in the TOP 20 out of 251 teams at ODW State and advancing to the Grand State Tournament in OKC!! See the full story on our website here:
https://www.cleora.net/article/387836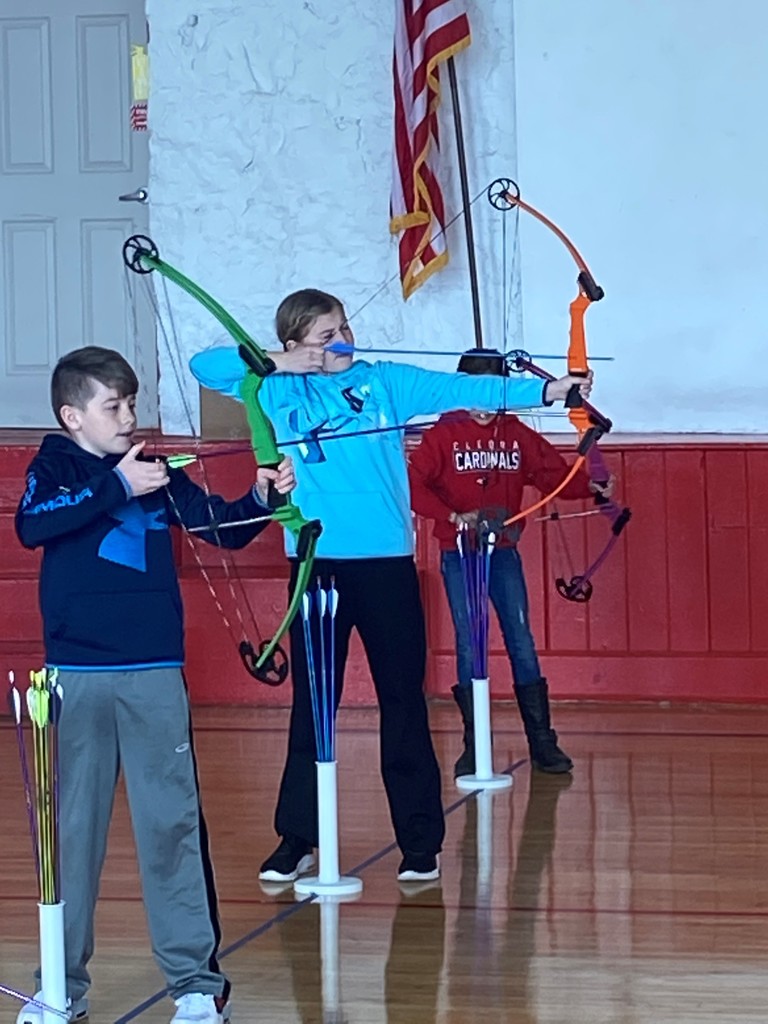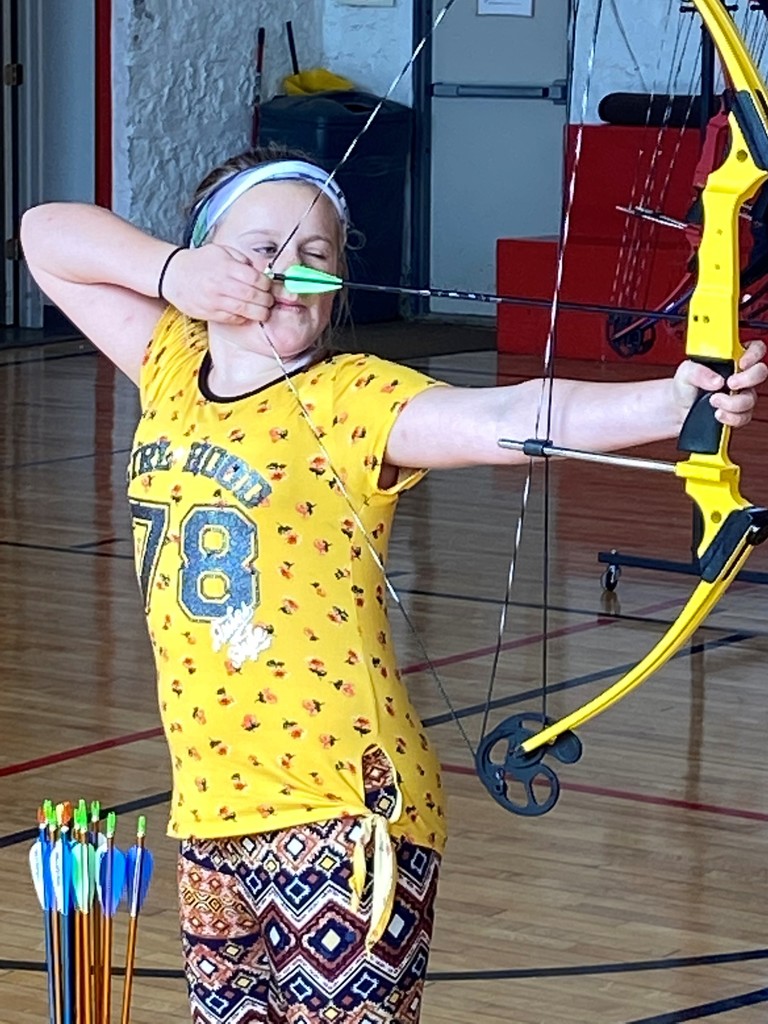 Be sure to check out the two latest news stories on our website: "1st Semester Honor Roll" and "IXL 100 Elite Teacher" Visit here:
https://www.cleora.net/news

Don't forget the Cardinal SWAG apparel order forms through FOTC are due tomorrow.


Reminder: NO SCHOOL Monday 1/18/21 due to the observance of Martin Luther King day. Enjoy your 3-day weekend!